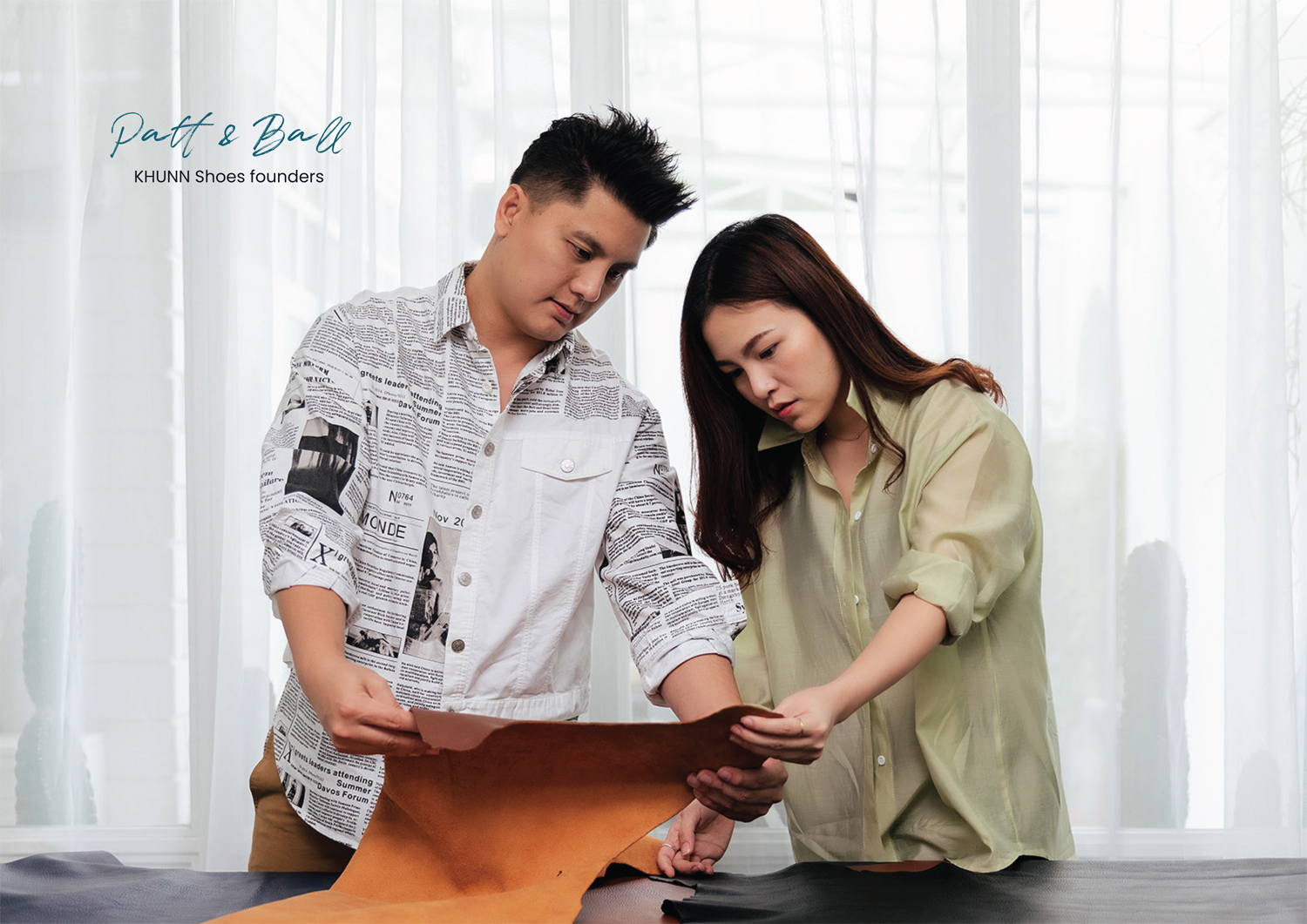 KHUNN in Thai means ``goodness`` which is what our brand stands for.
With forward thinking, Patt and Ball kicked off KHUNN company with pure passion for design, lifestyle, and leather shoes. The couple are fearless to experiment with everything like materials, style, colours and methods to find the best solution for the valued customers.
At KHUNN, we imagine every model, handpick every material and make every pair of shoes specifically with people who would wear them in mind in order to meet high standards of not only quality but aslo sharp style.
Moreover, we want to think of ourselves as an advocate that shows the world one of the things Thailand's most proud of, craftsmanship with empathy. We trust that every magic moment in life comes from confidence to go to the right path and it simply starts with the first step with the right pair of shoes.
" To perfect the product to fit each and single one of you is not what we do, it's who we are."